We gathered with the Sri Lankan community tonight at the Nevada Buddhist Temple to share our meritorious deed with those of who passed away due to this unfortunate and unprecedented tragedy that took place yesterday night in Las Vegas. We literally had a short time to acknowledge the Sri Lankans to gather at the temple but all as a Sri Lankan community shared our greatest and deepest sympathy for those who were lost their loved ones and injured during this tragic event. We also must take a moment to contemplate on the impermanence and how fragile the life is. There are many ways to die than to live in this world. 
We wish that power of the meritorious deed or wholesome energy shared tonight with those of who were passed away and might live in misery to transcend to a better realm of existence. May this act of compassion console the family members and loved ones who has been experiencing grief, anger, shock and fear since yesterday night.   
             Buddhists handbook or Dhammapadha verse 125 states, "Who offends the inoffensive, the innocent and blameless one, upon that fool does evil fall as fine dust flung against the wind."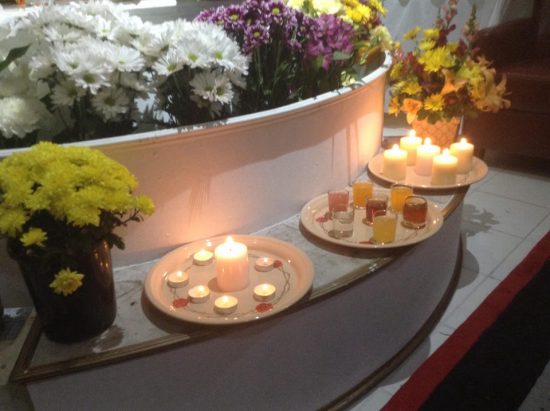 May Noble Triple Gem Bless You!
During this Katina Season, we are delighted to welcome Chief Sanghanayake, the most Venerable Dedunupitiye Upananda to conduct Dhamma retreat in English at Nevada Buddhist Temple especially for the children in Las Vegas.
 Dhamma retreat will be held August 27th Saturday, 2016 promptly at 3:00 p.m. – 5:30 p.m. We kindly invite all the parents to participate with the children to accumulate knowledge and meritorious deeds.
 (Please be generous to donate $10 dollars from each family to cover the cost for Dhamma Puja, Children's tea break and other miscellaneous expenses).
May Noble Triple Gem Bless You!
Vesak day is one of the most important commemorations to the Buddhists around the world because of the prince Siddhartha's birth, becoming of the Buddha, and passing away of the Buddha. Having proving that reaching the maximum level of supra-mundane wisdom that can be achieved by a human being is possible for living beings who dwell in the defilement of desire, delusion and ill will, Dhamma that Buddha revealed consoled not only the humanity but also the various living beings up to the highest realms of existences. By having to commemorate these three events that took place more than 2500 years ago in the Vesak Day, dependent origination or the wheel of life and the way to cease the wheel of life ceasing the dissatisfaction of life, unhappiness of life, insecurity of life, cycle of suffering in life after life, is the absolute truth that Buddha left behind for those who are wise to learn, practice and experience. Therefore; we compassionately welcome all of you to Vesak commemoration at the 

Nevada Buddhist Vihara May 22nd, 2016

to observe precepts and meet valuable monks guide you to see within, experience within, and eventually realize within attaining spiritual Enlightenment. 
May Noble Triple Gem Bless You!
As a part of the series of Katina Offering events during this Katina season, we wish that you join with us to worship the qualities of seven Buddhas this Sunday August, 23rd, 2015. This offering is mainly aim towards to bless the school children for this beginning of school year and be successful in their mundane and supra-mundane life by worshiping the qualities of seven Buddhas and accumulate wholesome meritorious deeds suppressing the unwholesome roots of greed, ill will, and delusion.
We hope and encourage that parents with children to participate this meritorious act on this Sunday and accumulate wholesome merits. Should you need further information, do not hesitate to contact Nevada Buddhist Temple.
Thank You
May Seven Buddhas Bless You!